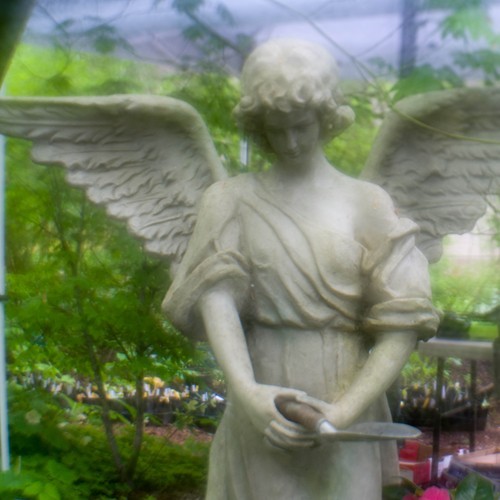 Cottage Lake Gardens is an enchanting 3-acre private botanical garden and plant nursery nestled on the eastern shore of Cottage Lake in Woodinville, Washington. The garden holds a treasure-trove of botanical delights including one of the world's largest collections of trilliums, a rare and endangered wildflower. The gardens were designed by Susie - who is a landscape designer, master gardener, and garden lecturer - her goal is to inspire others to garden and also provide a beautiful, peaceful retreat for visitors and guests away from the hustle and bustle of city life.
Garden clubs and public visitors make reservations a year in advance to attend one of the annual spring Trillium Tea, Talk & Tours. At these tours they they can visit the spectacular sunny lakeside garden with its breathtaking view of Cottage Lake, but also to see the legendary "Trillium Trail" in the forest. Guests enjoy tea and pastries in the Main House served on lace-topped table with vintage trillium china, followed by a talk on trilliums and finally a guided tour of the "Trillium Trail" to see firsthand these glorious and endangered spring ephemerals during their peak blooming season.
Cottage Lake Gardens is one of the only places in the world where all 50 of the world's trillium species can be seen growing in one location - and it is quite a sight to see. The garden literally has thousands of trilliums blooming during peak season. Susie grows trilliums from seed, a 7-year process from seed to flower, as part of a conservation effort to preserve the trillium species which are becoming increasingly endangered due to illegal poaching from the wild. If you wish to purchase some of Susie's seed-grown trilliums or other unusual perennials, you can contact Susie (see Contact Us page on this website) to request her current availability list.